Staff spotlight: Yuvie Cjapi
Yuvie Cjapi is a senior administrative assistant to School of Engineering Dean Anantha Chandrakasan, a position she's held since 2017. Cjapi has worked at MIT since she graduated college in 2015, moving from a position as a customer representative at the credit union in Stratton Student Center, to a position in human resources, and onto […]
December 9, 2021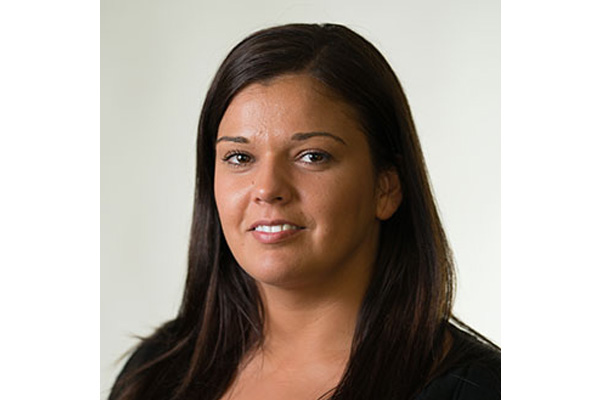 Yuvie Cjapi is a senior administrative assistant to School of Engineering Dean Anantha Chandrakasan, a position she's held since 2017.
Cjapi has worked at MIT since she graduated college in 2015, moving from a position as a customer representative at the credit union in Stratton Student Center, to a position in human resources, and onto a role as an administrative assistant to Dean Chandrakasan, then head of the Department of Electrical Engineering and Computer Science. When Chandrakasan went on to head the School of Engineering, Cjapi came with him.
Her position at the School of Engineering is only one of Cjapi's jobs at MIT. On Sundays she works at the university's Zesiger Sports and Fitness Center. And on Saturdays Cjapi works at a pharmacy; she studied pharmacology. That doesn't leave much time for relaxation or hobbies, but any available time Cjapi does have is spent with her grandmother, who's visiting from Munich, Germany.
According to Cjapi, working at MIT has helped her learn the skills required to juggle numerous tasks all at once and to work with a variety of people.
"You become more comfortable dealing with people," Cjapi said. "When I first started out, I was very shy."
"I'm very happy that I have been here for the past six years. And I'm very grateful to everyone that has helped me get here, because it has been a journey."