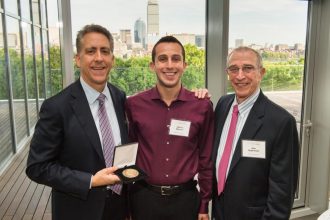 Dinner Under the Dome RSVP
So much of the innovation that occurs at MIT School of Engineering is fueled by the support of our alumni and friends. Dinner Under the Dome is our way of recognizing your generosity and the generosity of others like you.
Please join us for the annual event on June 6, 2017, at 6:00 p.m., in the Barker Library (Building 10).
Always lively, the evening will include demonstrations by students, presentations by faculty members, and remarks by Dean Ian A. Waitz.
We look forward to celebrating the MIT School of Engineering with you! Click here to RSVP.